The most reliable industrial timers on the market
Modern industrial applications involve complex machines, filled with innumerable highly synchronized moving parts. A slight error in the coordination of these processes could result in a serious loss for the manufacturer, either through damage to materials, machinery, or loss of time. Eagle Signal timers enables industrial applications to run smoothly by delivering accurate, reliable results every time, ensuring that there's never a breakdown in machine operations.
Learn More
Featured Eagle Signal News
Happy Holidays from the Namco Team!
Dec 9, 2016, 10:12 AM by User Not Found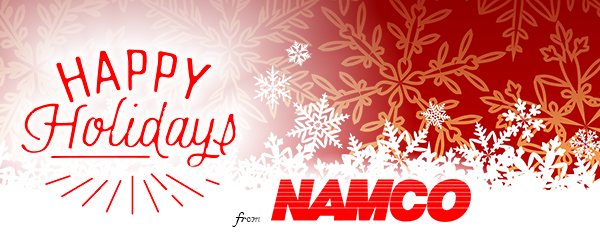 Happy Holidays from everyone at
Namco
. We hope your holidays will be filled with joy and laughter.
We are glad to have business partners like you and wish you great success in the year to come.
Sincerely,
The
Namco
Team
PS.
Namco
will be at the upcoming
AOV/MOV Conference
in Palm Desert, CA during the week of
Jan 9th - 13th. If you happen to be there, come by and see us at Booth #211.