Applications
Commercial Printing
We may be living in a digital age, but printed materials aren't going anywhere any time soon.
The print advertising industry is still a multi-billion dollar a year entity, and with advanced data collection and consumer profiling technologies growing more sophisticated every year, there's every reason to believe it will only continue to grow.
To meet these needs speedily and efficiently, it's vital for printing press operators to perform regular maintenance on their equipment to prevent costly breakdowns and other malfunctions. Time spent in repairs is time not spent fulfilling orders and meeting customer demands.
And behind many successful print shop operations are Eagle Signal electronic timers. By giving technicians an accurate account of a machine's total runtime and other vital statistics about their mechanical operation, Eagle Signal timers are the backbone of a well regimented and regularly maintained print shop.
Product Series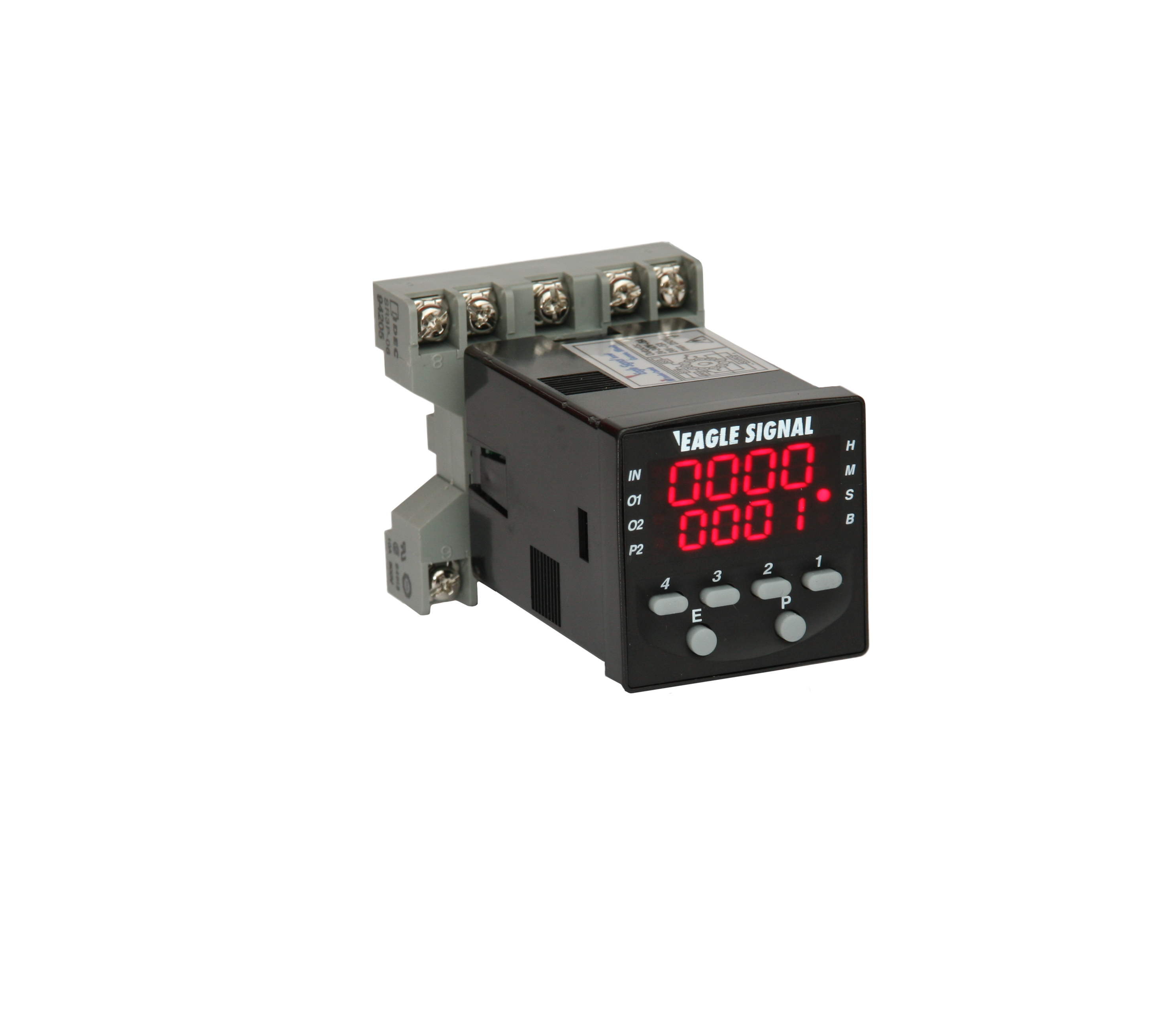 B506 Programmable Timers
Designed as the "best" fit timer for most applications, the B506 family is divided into 3 separate base models. The standard unit offers a wide range of field selectable operating modes and time ranges as well as a host of other convenient features. The high performance model is a good choice when advanced functions such as dual setpoints and 1 millisecond resolution are required. The repeat cycle model provides a variety of benefits specifically tailored for cyclical operations.
Shop Series →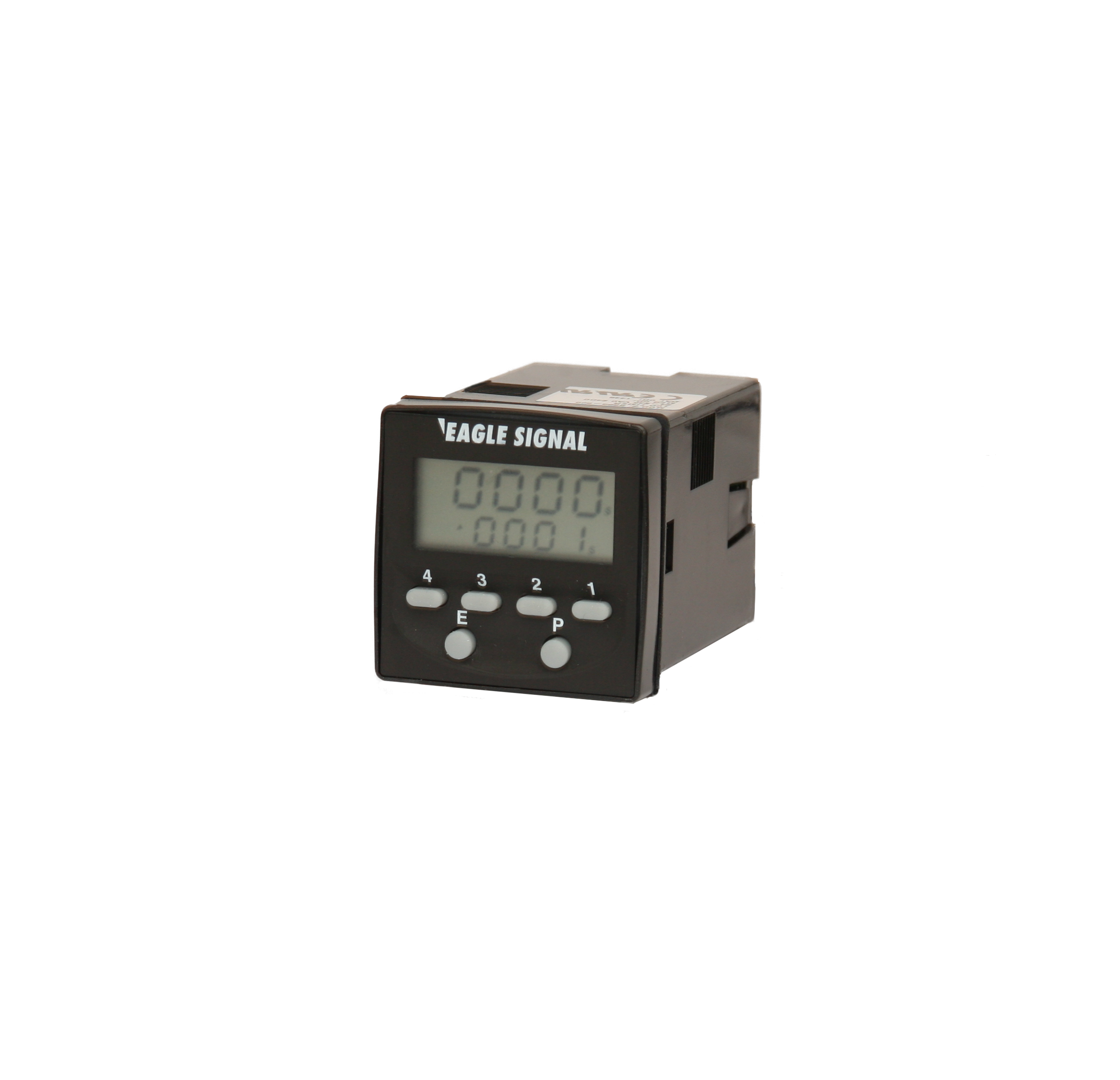 B856 Multi-Function Timers
The B856 features a compact 1/16 DIN package, precise digital setting, versatile functionality, and a straightforward button-per-digit interface. It can be easily programmed to perform any standard timing operation: On-Delay, Off-Delay, Interval, or Repeat Cycle. A unique On-Delay/ Interval Mode can, in many cases, perform the function of two separate timers.
Shop Series →