Counters For Elevators Application
Applications
As technology continues to grow more and more advanced, so do the ways we find to make modern life a little more convenient and accommodating. As a result the people mover industry and aftermarket is incredibly strong, particularly throughout Asia.
As long as we continue to erect buildings higher and higher, there will always be a high demand for efficient elevators, and that means continued growth in the elevator manufacturing industry. Ensuring a safe and speedy ride is vital for long term success in this growing market. Precise vertical lift and speed measurement are essential to ensuring passenger safety and are regulated by US and Canadian ASME A17.1, and CAN/CSA B44 manufacturing compliance standards.
Danaher Specialty Products (Veeder-Root counters integrated with Dynapar encoders) can be found helping to ensure that these safety and operational standards are always met. By performing the dual function of accurately determining the position and speed of travel of the elevator car and communicating that feedback information to a computer that controls and adjusts the elevator's motor speed, we can consistently ensure the elevator car is where it needs to be.
Product Series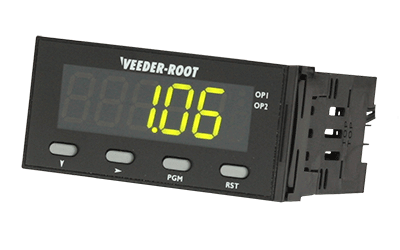 C628 Series AWESOME Display Counters and Meters
The C628 Elapsed Timer is a member of a family of 1/8 DIN instruments which offer breakthrough display technology as well as easy-to-program user setup. Its large LED display features the ability to change color based on process status such as exceeding the preset value.
Shop Series →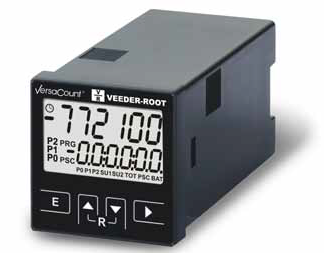 VersaCount Series
VersaCount is the only device you need when Versatility Counts. Versatility doesn't stop with functionality. The highest count frequency in the industry enables the VersaCount to perform in applications not previously possible with an electronic counter.
Shop Series →