Counters for Packaging Solutions
Applications
Veeder-Root counters can be found in a wide variety of packaging OEM machinery and equipment for the food, beverage, pharmaceutical, personal care and specialty chemical industries to name a few.
The US remains the largest producer of packaging equipment. With the growing popularity of Form-Fill-Seal (FFS) machines along with the acceptance of flexible packages that are rapidly replacing bottles, cans, cartons, and bag-in-box packages- packaging companies are under pressure to save money by maximizing package functionality and by jettisoning expensive paper and board materials - all without decreasing production to continue to meet demand without losing market share.
From cartoning, multipacking, and filling equipment to capping, sealing, and closing machinery, Danaher Specialty Products' complete line of counting and count control products provide critical unit counting, conveyor speed or cut to length (preset, batch or totalizing) feedback to machinery operators. Our standardized and customized counter products track how much material has been used to accurately monitor resource usage as well as maintain fixed conveyor speed to ensure that packaging, manufacturing and sealing steps occur in proper sequence to prevent costly production downtime or waste.
Product Series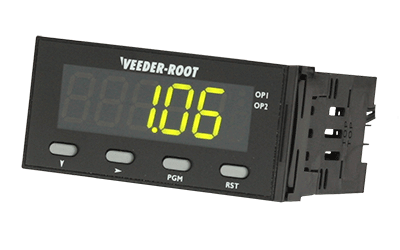 C628 Series AWESOME Display Counters and Meters
The C628 Elapsed Timer is a member of a family of 1/8 DIN instruments which offer breakthrough display technology as well as easy-to-program user setup. Its large LED display features the ability to change color based on process status such as exceeding the preset value.
Shop Series →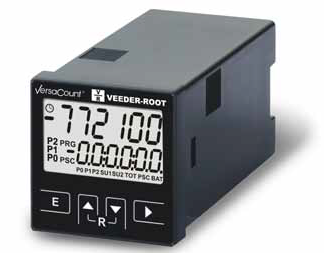 VersaCount Series
VersaCount is the only device you need when Versatility Counts. Versatility doesn't stop with functionality. The highest count frequency in the industry enables the VersaCount to perform in applications not previously possible with an electronic counter.
Shop Series →